Are you feeling overwhelmed with where to begin in your search for an assisted living community?
Most people have no idea what to look for or the questions to ask. "The Complete Guide to Assisted Living" will help you through all aspects of what can be a highly stressful time in your life. Whether you are looking for long term care for your parents, spouse, or simply yourself, this book will guide you each step of the way. Each chapter includes real life experiences that will resonate with what you may be experiencing. This timely book is an outstanding resource as you navigate the sea of information, options, and choices you will face. Most importantly, you will receive the confidence of knowing you've made a thorough and educated choice for yourself or your loved one.
Hear what these professionals have to say:
"Choosing an assisted living community for a loved one is an incredibly complicated, expensive, and difficult task. This is true under any circumstances, but the process is also often complicated by deep emotional issues and decades of family dynamics.
Janice Martin helps us through this process with logic and compassion. "The Complete Guide to Assisted Living" is comprehensive, well organized, and delivered in language that is straightforward and easy to read.  I don't think I know of another book quite like this. It is a significant contribution to families and care partners who cannot otherwise find this kind of guidance."
Debbie Selsavage,
President, Coping with Dementia LLC
Certified Dementia Practitioner
Consultant and Trainer in the Positive Approach to Care
Florida-licensed Assisted Living Administrator
"A very difficult subject explained in detail by an insider in the business told from a very honest and real perspective. This book will tell families everything they didn't know or wouldn't have thought of. Families will have the peace of mind that they've made the right decision by using this valuable guide."
Amy Beth DePreker, CALA, CMDCP
Vice President of Sales & Marketing
Artis Senior Living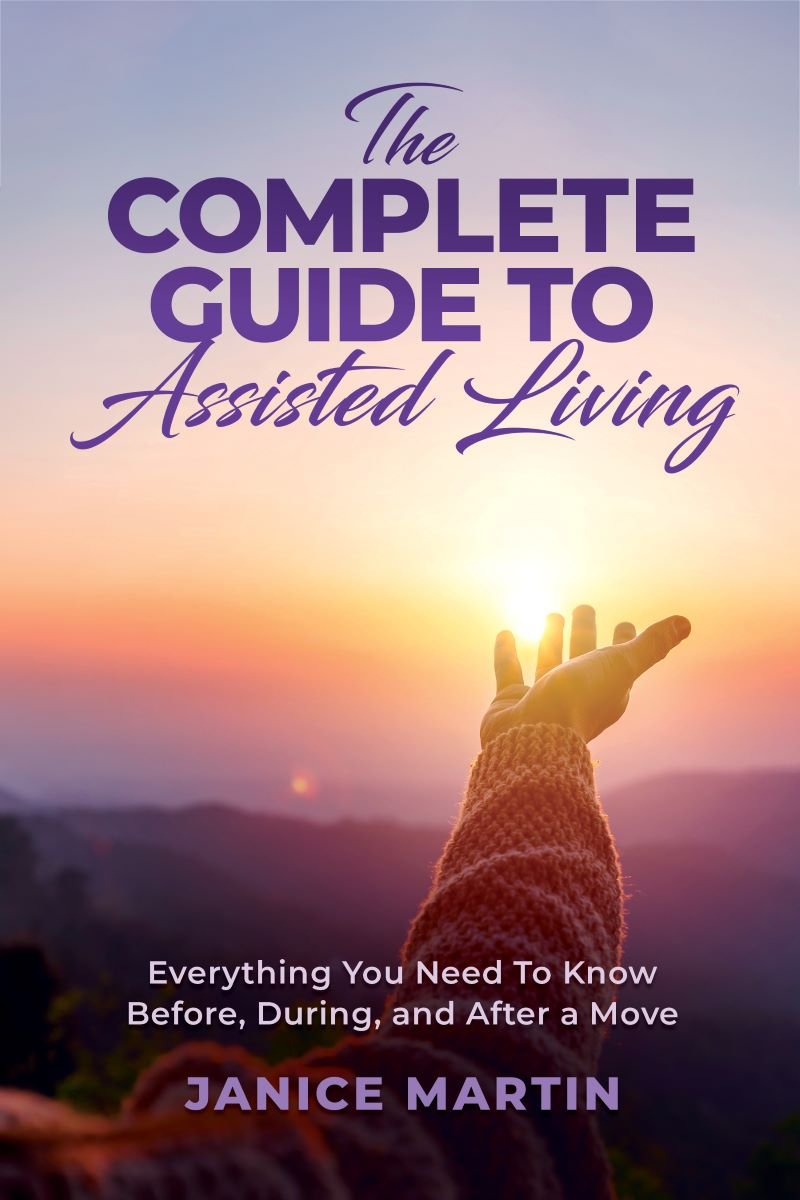 In this book, you will learn:
To know when it's time to move.
How to begin the conversation with your loved one.
How to deal with conflicting family relationships.
The things to look for during a visit, how to choose an apartment, and how to pay for it.
The important things you need to know after the move.
This is highly recommended to anyone who is looking for the perfect guide in finding an assisted living community for their family and dealing with family relationships, conflicts, and other pressing matters along the way. Martin shares her real life experiences that will help us in making well-thought out decisions for ourselves and our families. To find out more about this topic, grab a copy now!
Follow this link to order your copy today!  The Complete Guide To Assisted Living: Everything You Need to Know Before, During and after a Move: Martin, Janice: 9798887594309: Amazon.com: Books